Order
Farsi Interpreter Services
We provide professional Farsi interpreters for telephone and video conferences and face to face meetings. Bostico Internationlal has a team of highly qualified Farsi translators and interpreters with over 10 years experience. We offer bespoke language solutions catering for both private individuals and businesses. Farsi is the most widely spoken Indo-Iranian language in the world. It is a form of Persian spoken mainly in Iran, Afghanistan, and Tajikistan. Our team of qualified and experienced Farsi translators will take care of all your Farsi language needs, offering you the perfect balance of price and quality, all under one roof as a one-stop translation solution.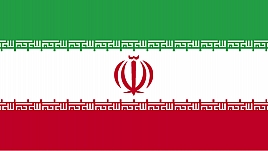 Farsi Translators and Interpreters
We provide Farsi translators and interpreter services. Our Farsi translators are the best in their field of work and guarantee satisfaction. All our Farsi translations are proofread by Farsi mother tongue linguists, to ensure your satisfaction. We can also provide Notarised and Certified translations for those that need documents legalised. The best quality available on the market for your English to Farsi translations needs. Amongst other languages, we deal with English to Farsi and Farsi to English translations, interpretation, and language solutions. A translator will always translate into their mother tongue - so a Farsi speaker will translate into Farsi and an English speaker will translate into English. This is our quality promise to you! The Certified Farsi translation team deal on a daily basis with letters, brochures, handbooks, articles, manuals, guides, contracts, novels, web localisation, software localisation, email translation, etc. Just call and ask! and we will do it. We also offer translations to and from Hakka.
Contact us for further questions or to get a Farsi translation quote now!