Order
Bulgarian Interpreter Services

We provide professional Bulgarian interpreters for telephone and video conferences and face to face meetings. Bostico International also offers Bulgarian translators and interpreters for simultaneous and consecutive interpretation and These two options should be discussed with a language specialist from Bostico. Bulgarian is a Slavic language primarily spoken in Bulgaria and it is closely related to Macedonian. It has 2 main dialects namely the western or the eastern and it is thought to be the first Slavic language to have a written form. Speak to a Bostico language and translation specialist today for your Bulgarian translation needs! Bostico's team of veteran Bulgarian translators have been dealing with all manner of translation requests for years.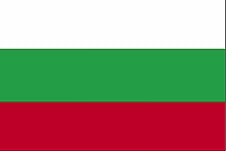 Bulgarian Translators and Interpreters
We provide Bulgarian translators and interpreter services. Our Bulgarian certified translators are the best in their field of work and are guaranteed to be certified as accurate. Our notarised translations are provided by professional mother tongue translators. The Russian version of Cyrillic script was adapted to form the Bulgarian alphabet. We can translate technical and engineering manuals, books and novels, conference material, police reports, medical and legal documents, and business information into Bulgarian .
Please Contact us if you have any further questions or to get a free translation quote now!